 And then there is Pure Leasing.
Pure Leasing are keen to differentiate ourselves from our competitors and our goal is to make sure you're totally happy with your Pure Leasing product & service.  Fair pricing is also at the heart of our business and everything we offer is competitively priced with quality, service and value in mind..

Treating you as a customer, not a number.

Delivering a service that's about smiles, not sales.

Creating a no-nonsense service we're really proud of.

A choice of leading leasing products to suit all your vehicle and fleet needs.

We offer a no obligation & independent Fleet Cost Reduction Consultancy.

Competitive Pricing without compromising on service levels.

Our size is our strength, small, nimble & able to adapt to the needs of our customers.

Helping to take the pain out of vehicle leasing by always going the extra mile for all our customers.

We are experienced in providing a truly bespoke service tailored to your exact needs such as announcing the calls with your company name.

Keeping things simple. We'll tell you the things you need to know upfront.

We are not owned by a Finance House, Shareholders, Bank or Manufacturer and are therefore able to offer the best advice.

We enjoy a smaller, flatter management structure with close involvement of all the Directors on a day-to-day basis, facilitating quick decisions

We are a people business and firmly believe in the personal touch so have done away with voicemails.

Highest levels of personal service with the same dedicated consultant dealing with your account at all times.

Our staff are our greatest asset. We are proud to say that we have a 0% staff turnover.
A critical measurement of the Pure Leasing customer experience is how our team -whether in our office, at the dealership, or on the telephone –interact with you and your company drivers and assist you with your questions and requests.
Pure Leasing is continuously evolving, improving, and developing to ensure that our team always provides you with the best service and experience possible. We are very proud of our service and the promises we have in place to ensure that we always exceed standards and expectations.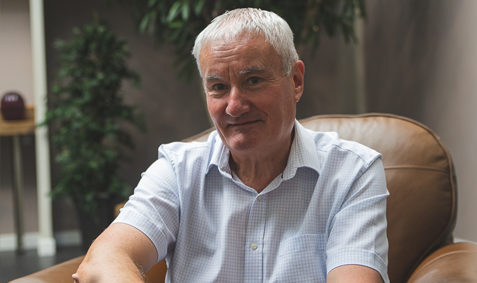 To be the leasing company most loved & trusted by our customers. We will achieve this by being uniquely Pure Leasing.